Hydraulic Filters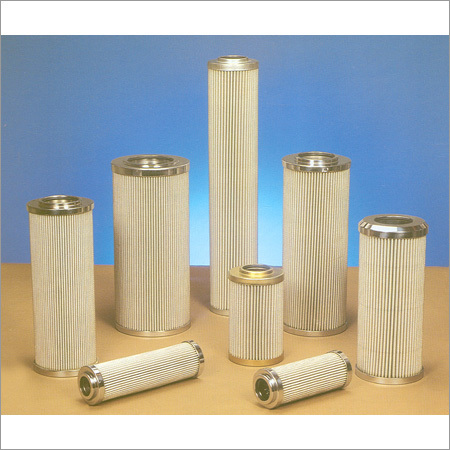 Hydraulic Filters
Product Code : HF-18
Brand Name : INGOZ
In this industry, we have been marked as a precious manufacturer and exporter of Hydraulic Filters. Our offered these filters are made by using the high grade quality stainless steel and state-of-art technologies. This product range is widely known for its features like high chemical & corrosion resistivity, excellent filtration capacity and impeccable absorbing capacity of finest particles even in varied pressure range. Hydraulic Filters offered by us is highly used in automobile industry.

Disposable Elements Based On Inogranic Fibre

Pleased elements
Flow direction from out to in.
High contamination retention capacity due to large specific absorption area.
High chemical resistance due to use of epoxy resin for impregnation and bonding.
Element protection due to high burst pressure resistance during cold start and differential pressure.
Water or water traces in the hydraulic fluid do not reduce filtration effect.
Filtration 3, 5, 10 & 20 micron absolute.

Wire Mesh Elements

High temperature range.
Cleanable.
High differential pressure.
Filtration 25 micron nominal. Fine filtration can be available on demand.
"We are inviting inquiries only from international markets"
Get in touch with us